Christmas joy! St. John Cantius' Service of Nine Lessons and Carols brings you the classic carols of Christmas.
Enjoy singing classic Christmas carols with our choirs accompanied by our massive Casavant Pipe Organ, nicknamed "Tina Mae." Hear the Christmas story read from the famous "nine lessons" taken from the Bible. Let your heart be warmed by youthful voices of our Magnificat Choir. Start your Christmas celebration right with beautiful Christmas Music from St. John Cantius, as the stunning voices of our St. Cecilia Choir sing "Ecce Rex" (Hail King) to the Infant Lord of Bethlehem.
Reservations
The Festival of Lessons and Carols is a popular event. Seating is limited, so we encourage you to make a reservation early. Make your Reservation Today: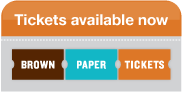 Lessons & Carols Program
$15 (Adult)
$10 (Seniors and Student ID)
$5 (Youth 6-18)

Christmas Fundraising Banquet followed by Lessons & Carols
$100 (Christmas Fundraising Banquet at 5:00 pm in the Cafe San Giovanni in the church hall followed by Lessons and Carols - ticket included)
Appetizers
Antipasti featuring an assortment of Italian cold meats with roasted red peers and grilled sausage in a red wine tomato sauce.
Pasta
Rigatoni al forno with a meat sauce, Italian Fontina cheeses, green peas, mushrooms, Italian cooked ham and air-cured speck ham in a tomato basil sauce.
Main Course
Chicken boneless beast sautéed in a white wine rosemary sauce topped with prosciutto in fontina cheese finished in a wood burning oven served with Italian roasted potatoes.
Dolce
Fresh home-made Tiramisu
Advertise with us
Increase knowledge of your business by advertising in this year's Lessons and Carols program booklet. The Patrons of Sacred Music (AMDG Foundation) relies on your support to keep St. John Cantius a place where music and art will flourish. Click here to visit our Advertising Page.
Repertoire
To learn more about the repertoire planned for this year's program click here…
History
King's College in Cambridge, England, began this service in 1918. Read more here…
Directions
Learn how to find St. John Cantius Church by clicking here…
Members of Religious Orders in habit, as well as members of the U.S. Armed Forces in uniform, will receive free admission to the music program.
December 13, 2014
at 7:00 pm
Time:
Doors open at 6:15 p.m.

Location:
St. John Cantius Church
825 N. Carpenter St.
Chicago, Illinois 60642-5499

1-800-838-3006
View Map and
Get Driving Directions »